Fusha House is the first online Arabic program designed by moms, for moms.
At Fusha House, we give moms the confidence they need to learn Arabic and teach their kids. As Muslim moms, we want to study Arabic and we also want to make sure our kids learn Arabic.
That's why we've created a course where you can study WITH your kids.
A Learning Solution for Moms and Kids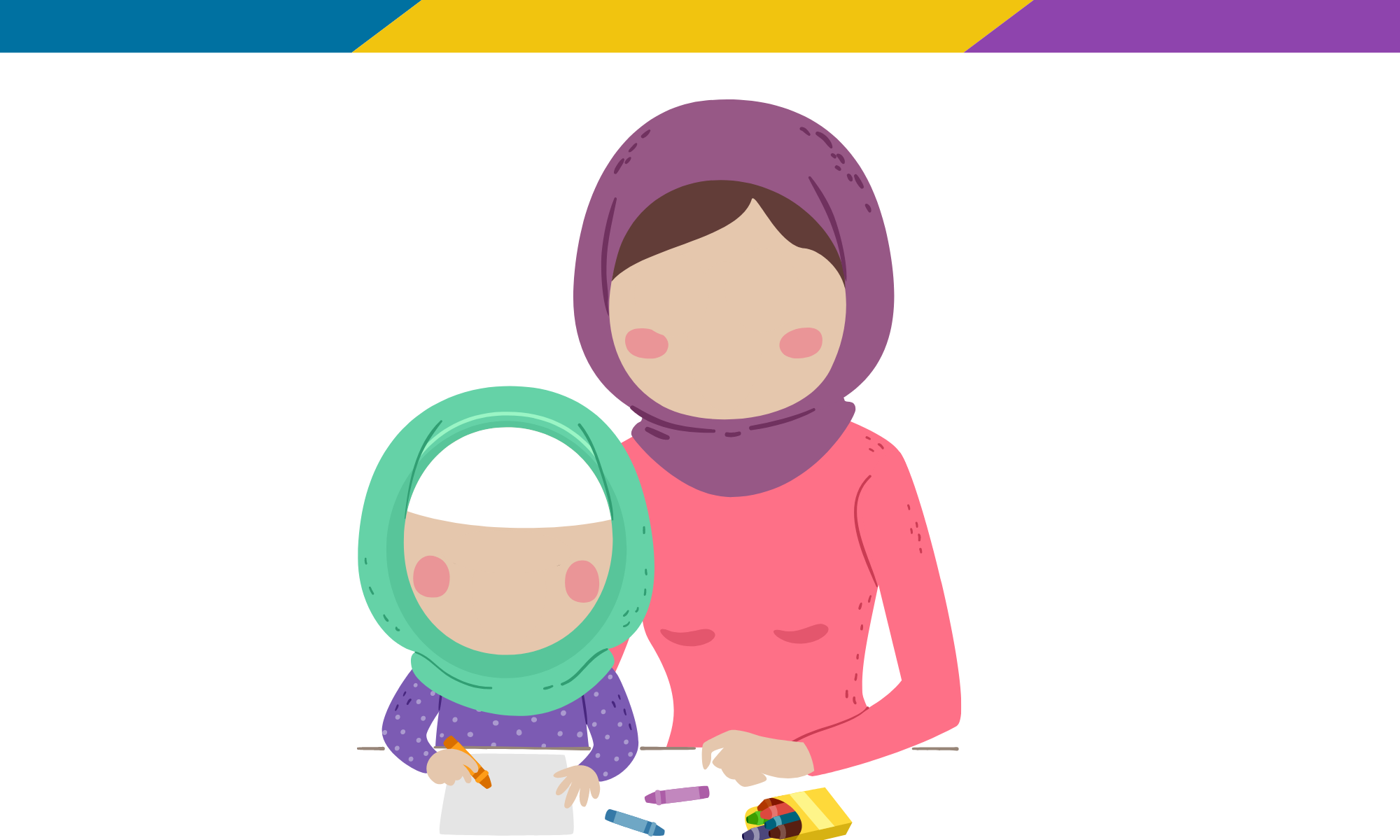 But who can study with kids?
You can! In our lessons, you won't use learn Arabic. You'll also learn how to turn your kids into study buddies.
By the end of Lesson 1, you'll be confidently speaking Arabic AND teaching your kids, Inshaa Allaah.
As moms, we know kids can be a problem when studying. Once you see how useful your tiny language partners can be, you'll wonder how you ever tried to learn Arabic without them.
You don't have to choose between your studies or your kids.
Before I had kids, I loved studying Arabic. After having kids, I felt like I had to choose between my obligations to my family and my desire to continue studying. So, I started to study with my kids.
At Fusha House, we make lessons that are challenging enough for adults, yet easy for kids to understand.
We don't just give you materials. There are also plenty of follow along videos with ideas and tips. You'll learn study skills for yourself and examples for how to teach your kids at any age.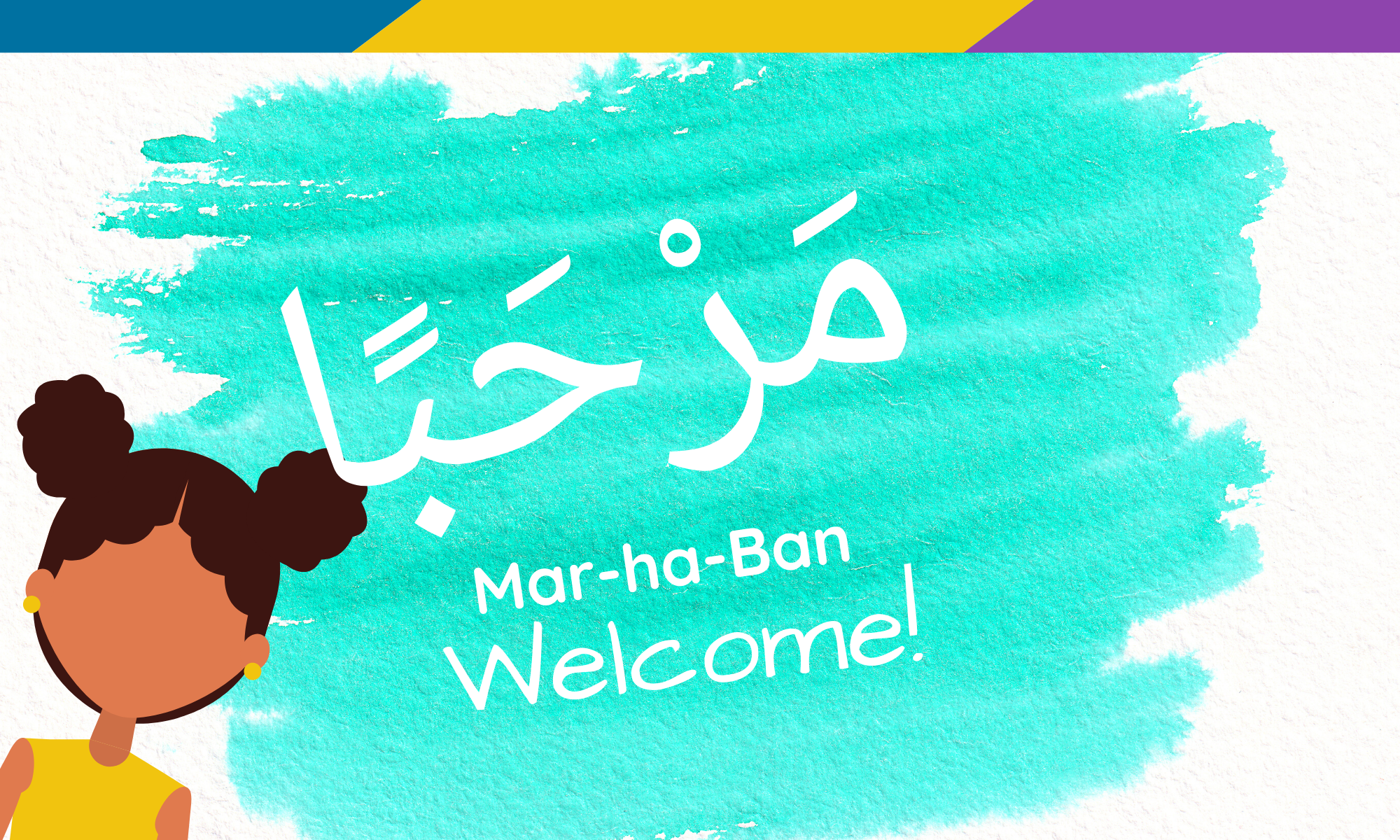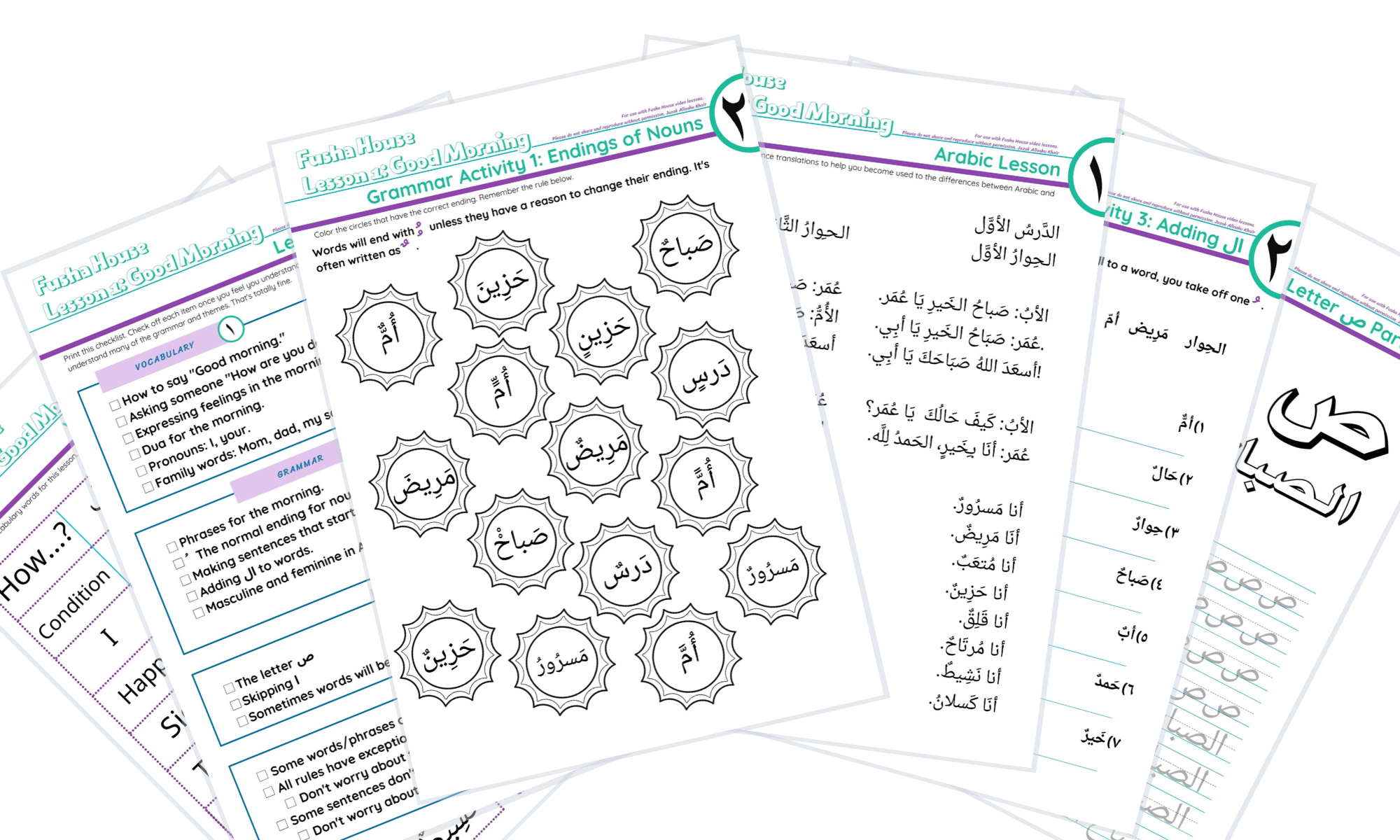 Learn Arabic without stress.
We teach vocabulary, grammar, reading, writing, and listening all in an easy to follow, step-by-step manner.
You'll learn lots of study skills if you like traditional studying.
But if you're a busy mom who doesn't have time to take notes, you'll also find everything you need to study without having to sit for hours a day.
Our review printables and summary videos will help you to learn Arabic without the stress of memorizing pages of notes.
24/7 Community support.
Studying online doesn't have to mean studying alone. When you join Fusha House, you're joining a community of moms who are working right alongside you to learn Arabic and teach their kids.
If you have questions about grammar, vocabulary, or how to explain things to your kids, just ask.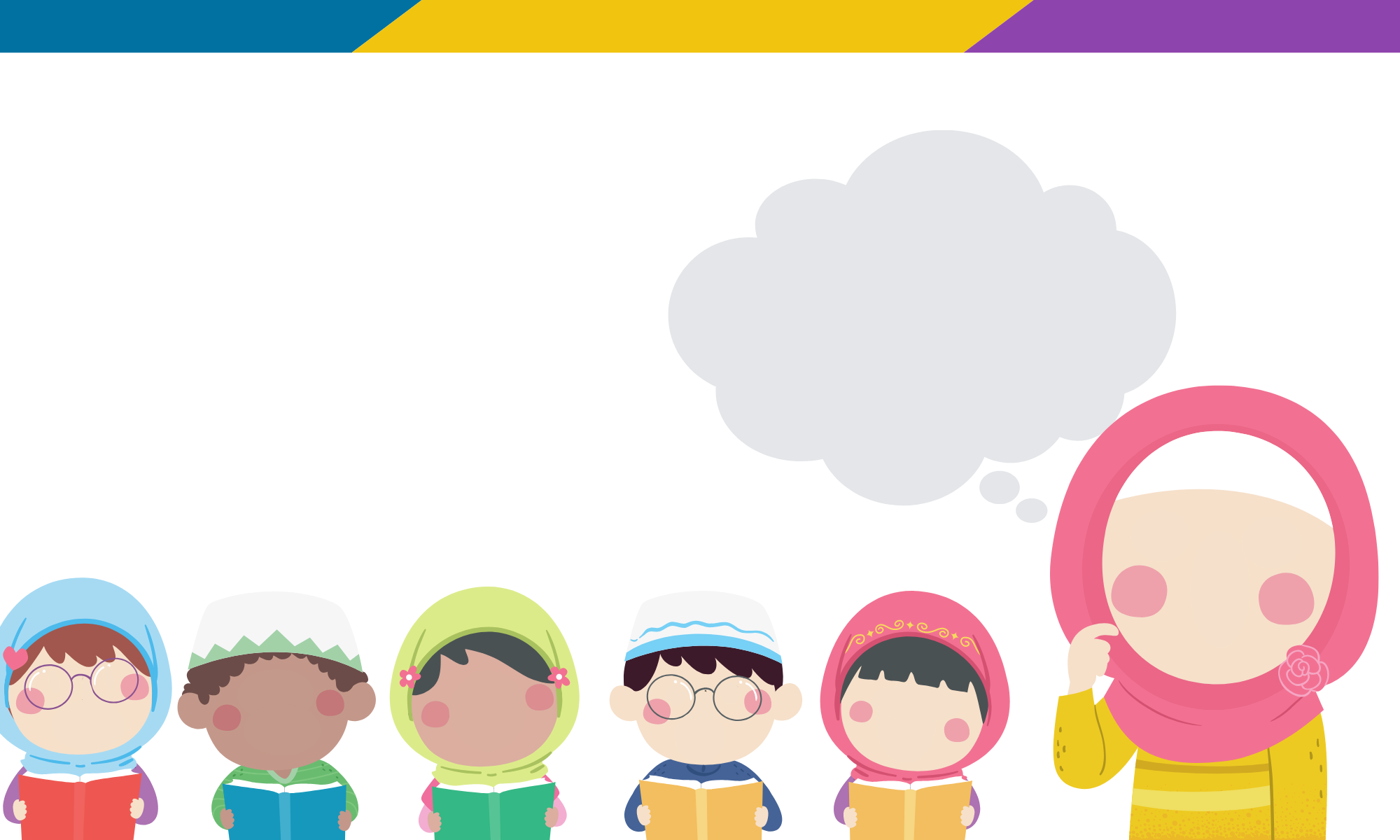 Meet Umar, Zainab and their parents! They'll be your guides through the amazing world of Arabic. In this first lesson, you'll learn the vocabulary and grammar you need to start speaking Arabic first thing in the morning!


If you're ready to start your at-home learning journey, just click below to join the school.
We have a free preview lesson that you can try out.
About the Course Creators
Fusha House was created by a team of moms, Arabic teachers, and native Arabic speakers. The lead creator is me, Rajaa. I'm a former teacher turned homeschooling mom of 4.


As a teacher, I always found the greatest joy in finding ways to make my lessons accessible to the children who struggled the most. I decided to create this course after seeing many Arabic students drop out of classes because the content was only presented for the most advanced learners.
I've studied Arabic at a number of schools in the US and Egypt. All of my lessons are written by native speakers or Arabic teachers.
Our Vision
Our goal is to create an Arabic program that will help you and your family become Arabic speakers from day one. We believe that Arabic should be used and lived.
Arabic is the language of the Quran and Sunnah, but it's also a living language. At Fusha House, we teach classical Arabic through fun, engaging lessons that you can use every day.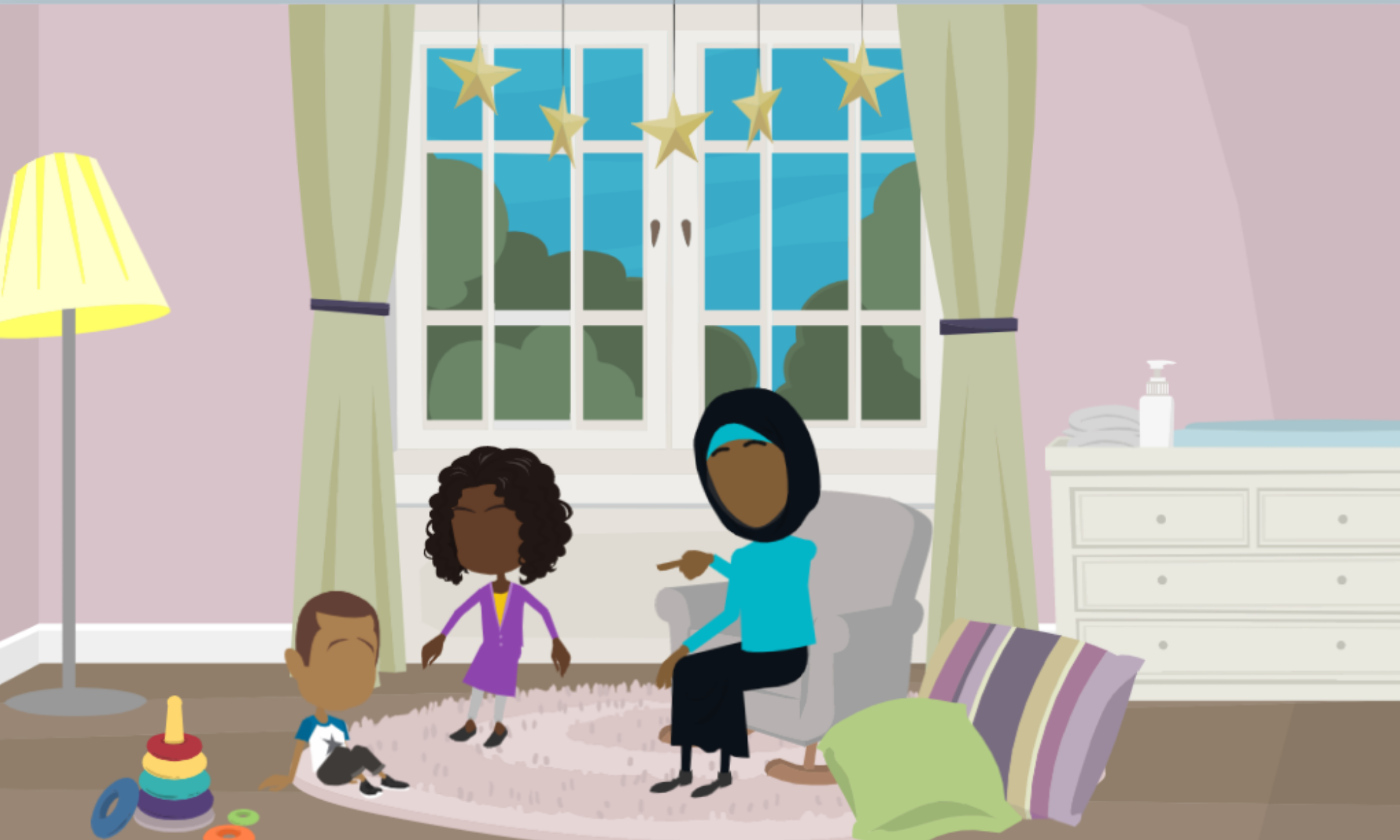 Family-Friendly Pricing
Most Arabic classes charge per person. As a mother of 4, the costs for online Arabic lessons for me and my kids could easily be well over $100 a week.
At Fusha House, our goal is to help you create a full Arabic speaking household. 
That's why we are offering our lessons at one Family-Friendly price. No need to have separate accounts for each child. Use the materials as much as you like for your own family.
Constant Support
Fusha House is more than just an online course. It's a way for you to learn Arabic at your own pace while getting all the support you need to succeed.
Our lessons are crafted to allow you to learn and give you the confidence to teach your kids. If you have any questions or issues during the course, my team of Arabic teachers and I are always here to help.
Schools and Groups
If you run a school or a playgroup, we can offer a special discount depending on the size of your group. Just email [email protected] for more information.